Detroit Tigers
American League
Comerica Park
2100 Woodward Ave
Detroit, MI 48201
The city of Detroit is a bit depressing but not at its ballpark which is all things Tigers.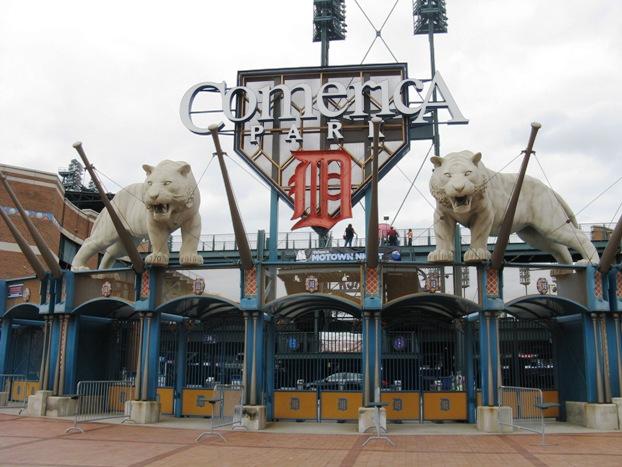 All the entry gates to the stadium are decorated with fierce tigers and baseball bats. It's very cleverly adorned and worth checking out each of the gates.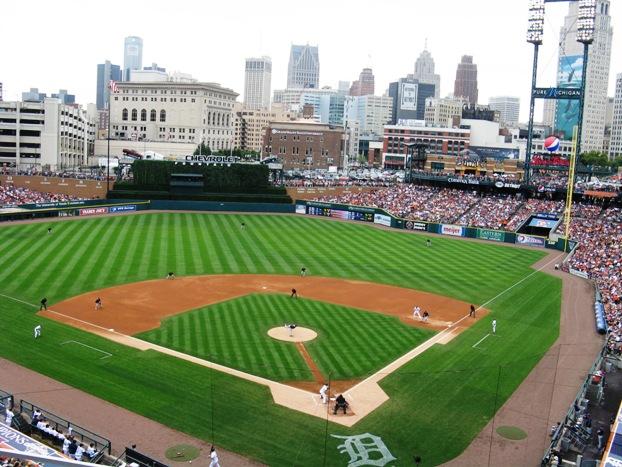 It's one of two current MLB stadiums that have a dirt path from home plate to the pitcher's mound. There's a nice view of the city beyond center field.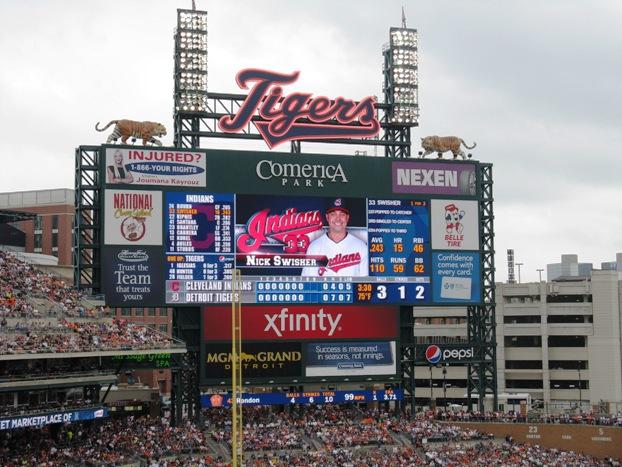 Not only does the scoreboard have two patrolling tigers on top, it also has 11 advertisements around the board. It is a nice scoreboard with clear displays and lots of stats and information.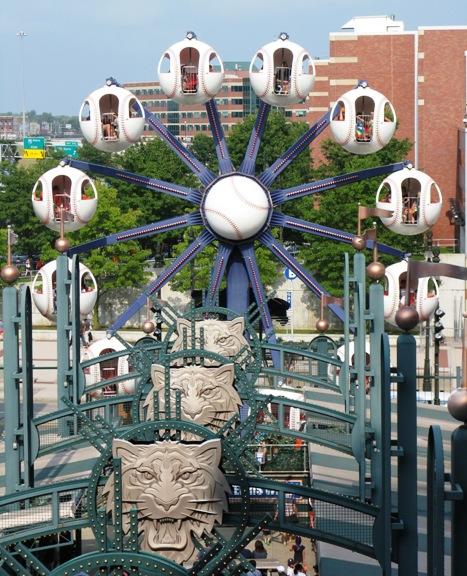 It has a Ferris Wheel (which I went on), a carousel, a beer hall, and an open air picnic area.
There are sculptures in left field honoring past Tigers greats.