Miller Park
One Brewers Way
Milwaukee, WI 53214
I had been to County Stadium back in 1997 but had not visited Miller Park until 2013, of which I'd heard great reviews. All of them true.
The one game I attended, I was able to watch as the roof closed during the middle of the game. What a marvel to witness that. It takes about 10 minutes. It got a little hot and muggy after the roof had been closed.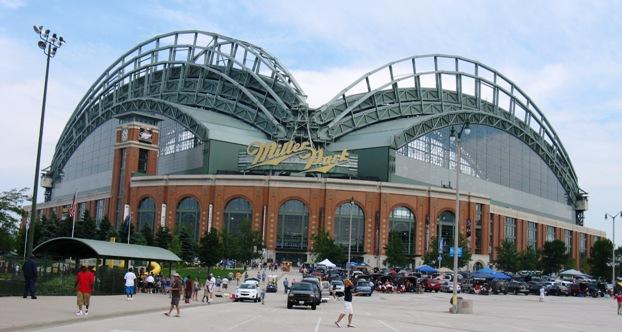 Brewers fans are know for their tailgating and even in this shot (taken several hours before game time) you can see tents being erected. Unlike the Kansas City Royals, after leaving the game, the parking lot was spotless. The Brewers fans should be teaching the Royals fans a lesson or two.
There are all kinds of plaques and statues on the exterior walkways honoring previous Brewer players.
Many hotels and bars offer shuttle service to and from Miller Park and that's what I would recommend if staying downtown Milwaukee.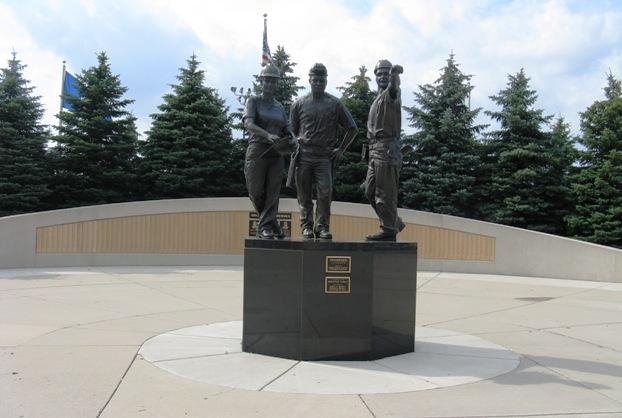 During the construction of Miller Park, three workers were killed when a crane collapsed. There is a nice dedication to them and all the individuals who helped build the facility.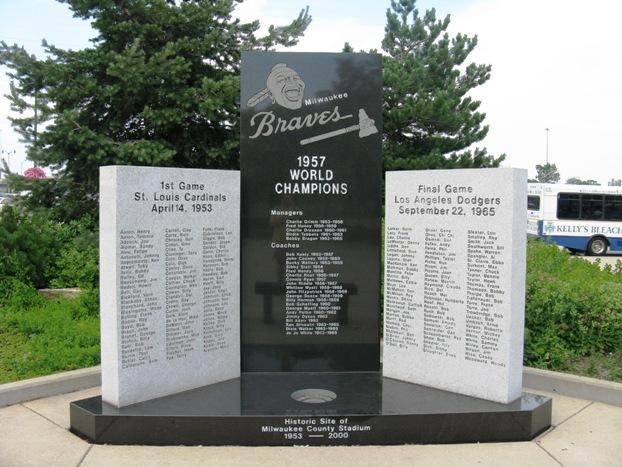 The Milwaukee Brewers honor the Milwaukee Braves as well as old County Stadium. There are other plaques and an honor roll for the Milwaukee Braves on the interior concourse. Actually, the interior and exterior of the park is peppered with history of baseball in Milwaukee and it's a nice treat to peruse all those reminders.
Then there's the sausage race. I am not a mascot fan by any means. But these characters had me giggling during both games I attended. Check Racing Sausages to read about its history, race results, and biographies of the sausages.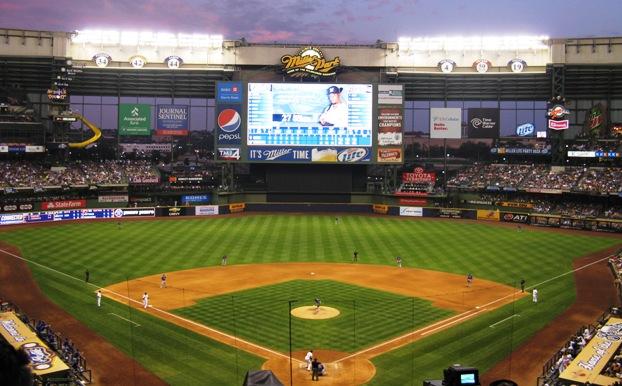 Here's a view of the field from up behind home plate. Nice, informative scoreboard. Retired numbers to the left and right of the scoreboard underneath the lights. Bernie's slide and out of town scores on the left side and the Klement clock on the right side. I like it better with the roof open.