George M Steinbrenner Field
One Steinbrenner Rd
Tampa, FL 33614
Of my visit to the west coast of FL visiting baseball stadiums in the spring of 2013, I found this stadium to be my least favorite.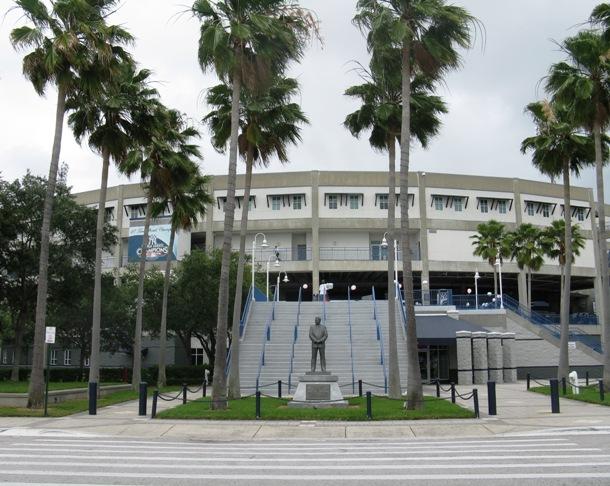 A grand entryway with a statue of The Boss before the steps.
I was able to watch part of a beep ball game. A beep ball game is played by athletes who are blind. The ball that is used beeps so players can hear it; the bases have a buzzing noise so athletes know in which direction to reach base.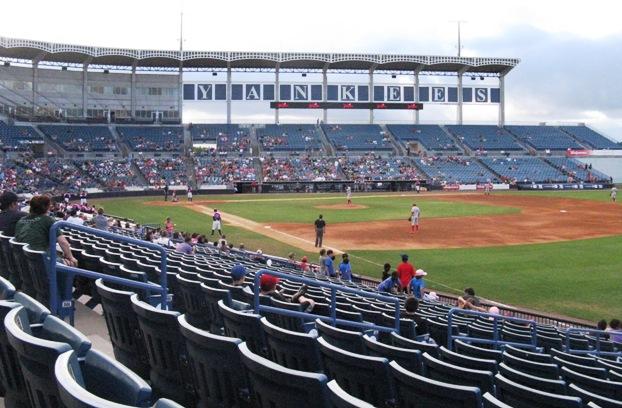 I parked myself in the furthest seat in the last row of the first level, adjacent to the bullpen. I comment on this as I usually sit on the third base side. The theme of this ballpark is really the New York Yankees; not the Tampa Yankees. I found that disappointing but not surprising.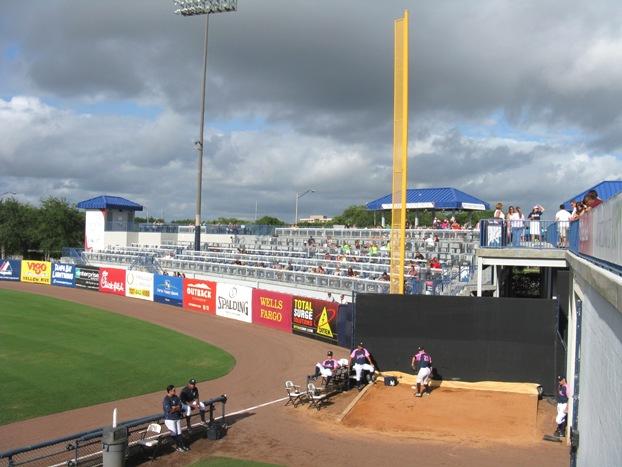 Bullpen. It was Pink Out Night and players wore pink shirts. There are tables and chairs beyond the right field wall.
Scoreboard and video board.